Abbie Hunt Bryce Home
At the Abbie Hunt Bryce Home, we offer no-cost accommodations for terminally ill people of little means. Our Home is a safe, comfortable environment for people with nowhere else to go.
Come on a video tour of our Home!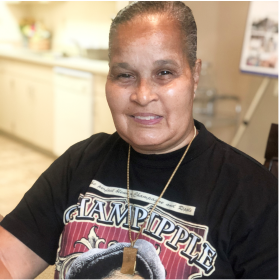 A home for all. For all seasons of life.
Our Home is not a nursing home, a hospice center, or a medical facility. Rather, it is truly a home—a home for those who have no other place to call their own.
What do our residents receive?
The Abbie Hunt Bryce Home is free of charge and is available to those with a terminally ill diagnosis.
At no cost to our residents, we provide:
Private rooms with semi-private baths and direct access to a spacious, fenced-in back garden
Shared kitchen facilities, living rooms, and family room spaces
Trained and certified staff & volunteers who provide support to each resident, 24 hours a day, 7 days a week
Medical assistance from community
Hospice teams and full collaboration with other providers of homeless services in the community
The Abbie Hunt Bryce Home has been in operation in Indianapolis since July 2004 and has served 825+ residents. These individuals are low-income or homeless and would have no other home to go to during their last days or months of life.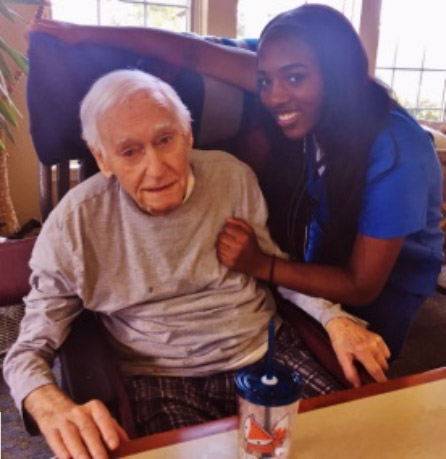 OUR LOCATION
No-cost, nonprofit home for the terminally ill
Where are we located? You'll find our award-winning home at the following address:
Abbie Hunt Bryce Home
4760 Pennwood Drive
Indianapolis, IN 46205
For questions or more information, please feel free to contact us at any time:
317.860.0484
admin@morninglightinc.org
Resident stories
Our residents have amazing stories to tell.
Can you help?
We rely on community support!
The Abbie Hunt Bryce Home was built through generous private contributions of individuals, foundations and corporations. No government dollars are used or ever have been used for the building or for the program. This means that the Home relies solely on generous contributors like yourself. Please consider donating today.